The following Solar images are submitted by Marco Vidovic, an amateur astrophotographer based in Markovci, eastern Slovenia, southern Europe. Marco took these solar images with his DMK 21AU04.AS on 6th of April, 2010.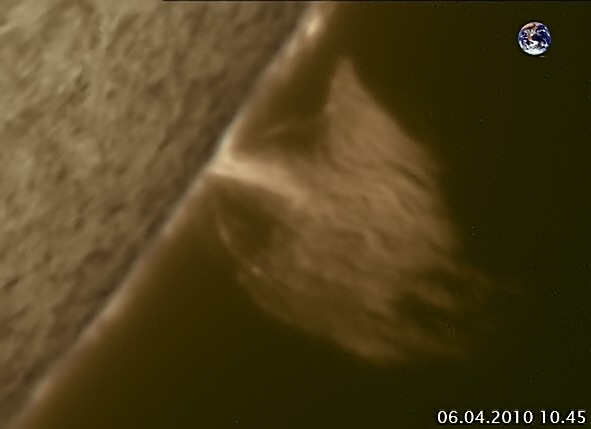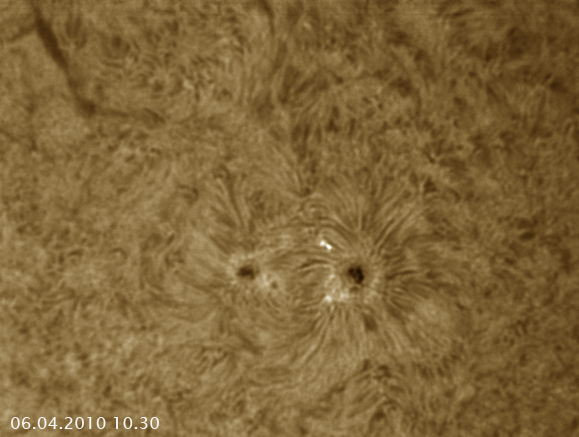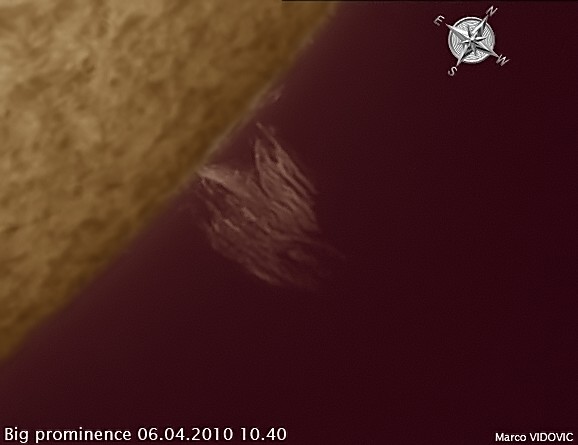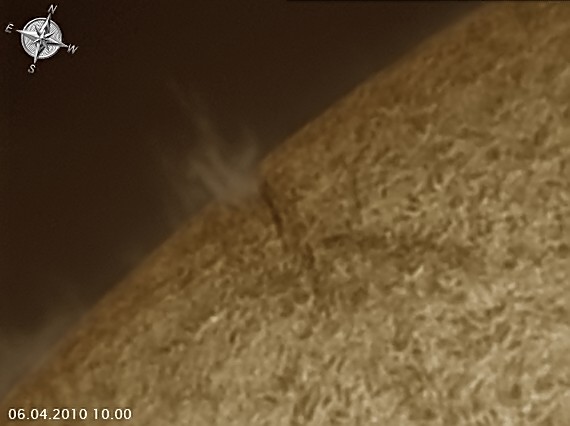 Here I quote his e-mail:
[...] All pictures made with refracting telescope Sky watcher equinox 120/900, Solarspectrum H-alpha filter Nerrow 0.5A, IRIS blend TZS4, and of course with mono DMK 21AU04.AS CCD camera. All the pictures are made with IC Capture.AS software and finished in PSCS3.

Greetings from Slovenia
Thank you Marco for these wonderful solar images! Feel free to send us more!