The Saint Michel Astronomy Society wrote to us again last week, to update us on their ongoing tests with the DMK 41AU02.AS astronomy camera. In their latest report, David Laine, told us about his work on constructing a mosaic image of the Moon. His detailed post contains information on the techniques and hardware, which he used to capture and assemble the images.
First of all, below is an example of one of the images, which he captured with a DMK 41AU02.AS astronomy camera, 6.3 reducer and a Barlow: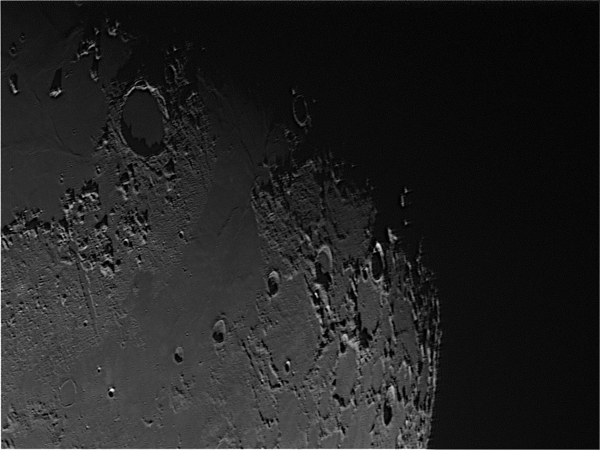 And the resulting mosaic image (click for original):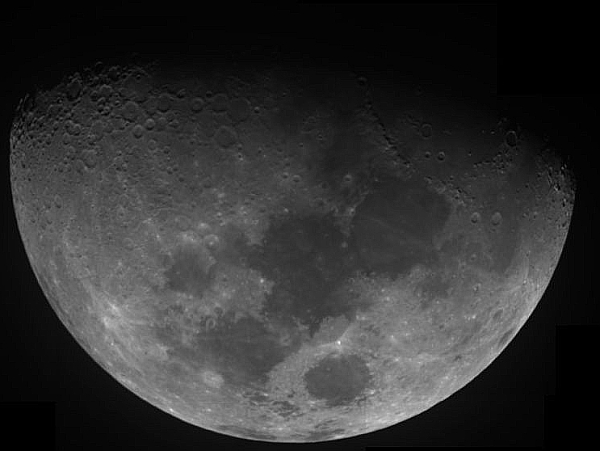 Accompanying his images, David wrote:
Out in the field, the handling of the cameras is pretty easy: All you have to do is connect the USB 2.0 cable, and attach the cameras to the telescope's eyepiece. I am by no means a specialist, when it comes to astro-imaging with a webcam, but I was able to save my first AVI in less than 5 minutes. I use the shipped software - IC Capture.AS - to change only the gain and exposure values. This was all I had to do to get a good image of the Moon.
If you can read French, take a look David's article, which he posted in the society's blog.
Thank you David for your contribution to The Imaging Source astronomy cameras community.