Dmitry Makolkin is a Russian amateur astronomer from Moscow. On 07.Mar.2011, he photographed a series of Moon pictures and made a mosaic image as big as 3317×3792 pixels.
Dmitry records the night sky with a DMK 31AU03.AS astronomy camera, a TAL-250K scope, and Astronomic IR Pro filter 742nm. More tech info can be found in the caption.
Click on the picture below to download the original one.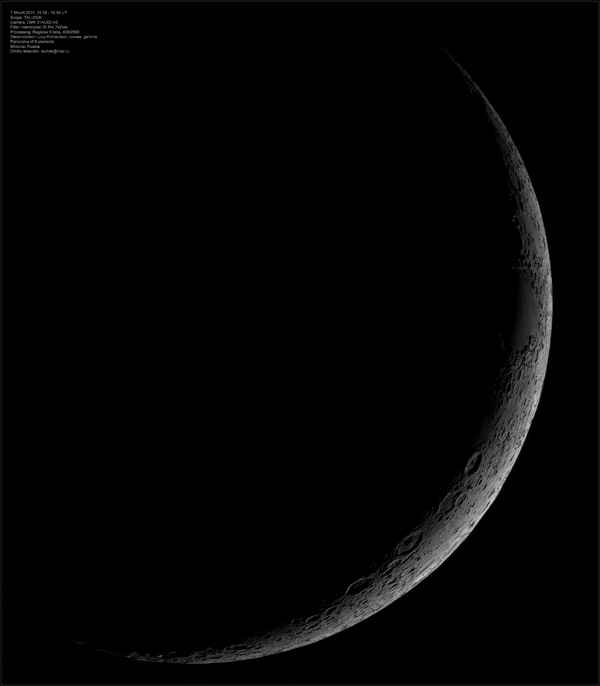 Here is my last Moon image made with DMK 31AU03.AS camera. I have managed to get rather thin Moon at the phase of 0.071 Here is a link to the image at my site: http://www.makolkin.ru/Gallery/110307/Moon_110307_TAL-250K_IR_DMK31_dvmak_002-t.html.
Many Thanks to Dmitry!