This is an image of NGC 7635 in H-alpha. The author, Thierry Barbier, is a French amateur astronomer based in Alsace, France. He took the picture with a DMK 41AU02.AS astronomy camera.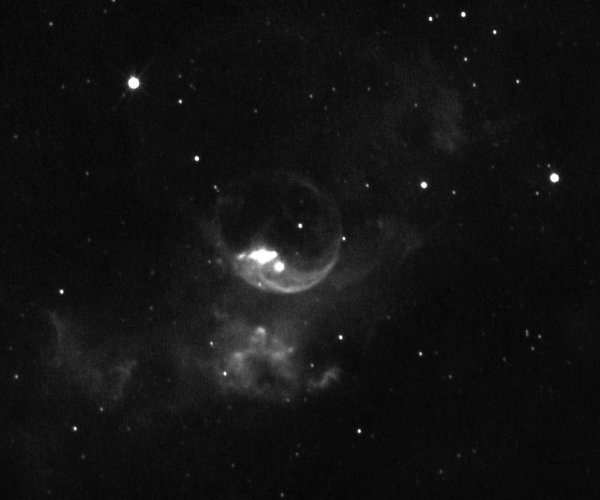 I send you this image taken on September 3, 2010, with DMK 41AU02.AS not cooled. The temperature was around 18 °C.

Stacked only 9 images of 300 seconds.

Newton telescope OO 200×900, Baader 7NM H-alpha filter, auto guiding with a small Mak90x500.
Many thanks to Thierry!