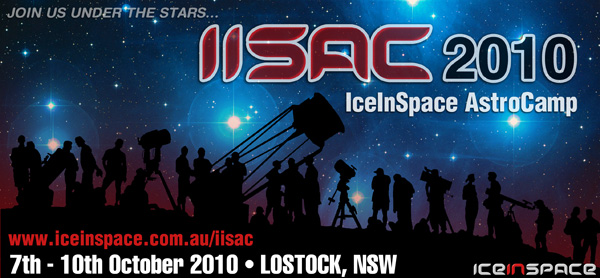 Australian astronomical event The IceInSpace AstroCamp (IISAC) is a party in which friendly amateur astronomers come together, get relaxed, and exchange ideas on astrophotography.
Organized by the IceInSpace community, IISAC has come to its fifth year. This year's event will be held under the beautiful sky of Hunter Valley, New South Wales, between 7th and 10th of October.
There will also be guest speakers, workshops, and vendors with special deals of astronomy gears on the event. So there are also plenty of things to do in the daytime as well.
Have fun if you are around!