Many amateur astronomers photograph the Sun or the Moon in small pieces and merge them later to get a bigger picture that reveals great details of a region or the complete disk. We have received many pictures of this kind, most of them truly remarkable ones.
The following mosaic pictures were submitted by Italian photographer Adriano Amadori. He captured these amazing images on in August in Verona. His shooting camera is DMK 21AU04.AS with a 1/4″ CCD and USB interface.
More tech info can be found in the image caption.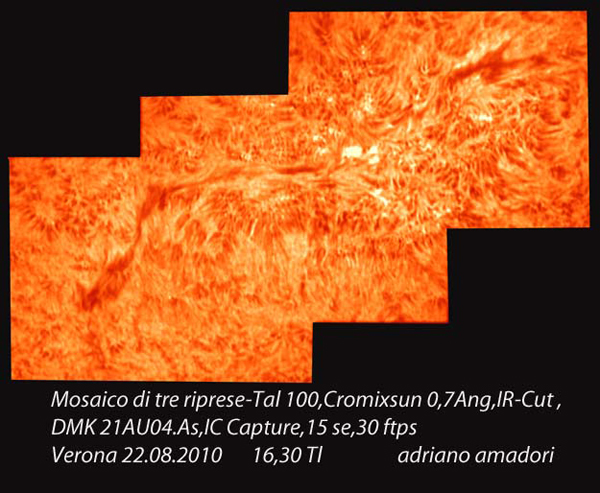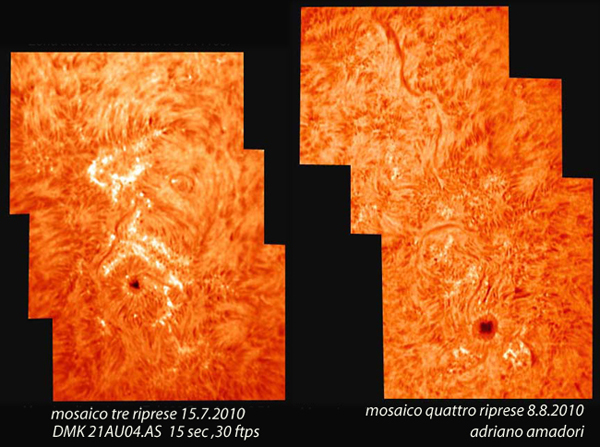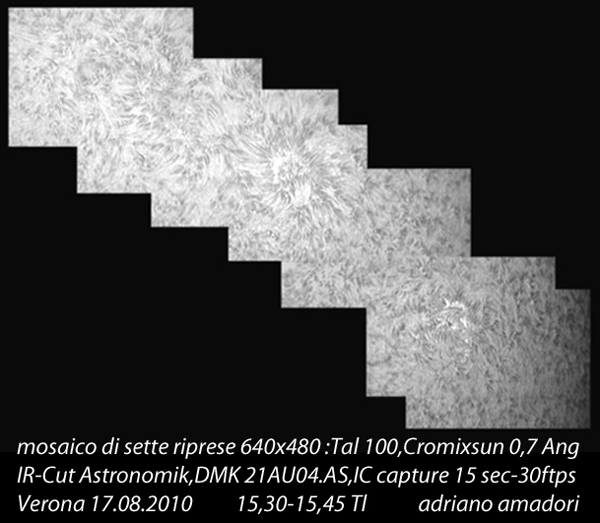 Thank you Adriano! Keep up the good work!