Fabio Acquarone, another solar photographer from Italy, captured these images when he used his DMK 21AU04.AS camera for the first time. Tech info can be found in the image captions.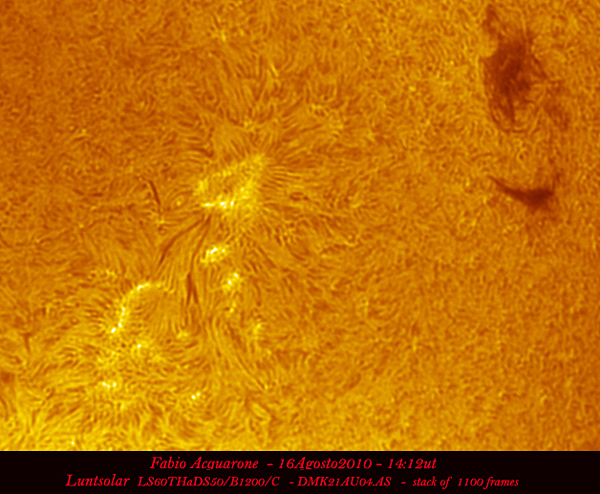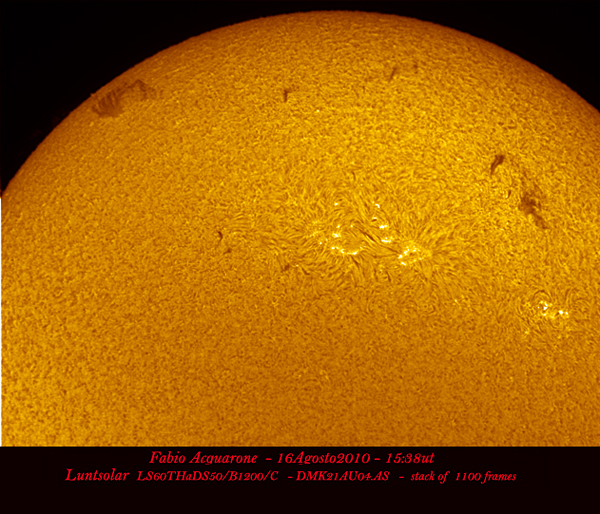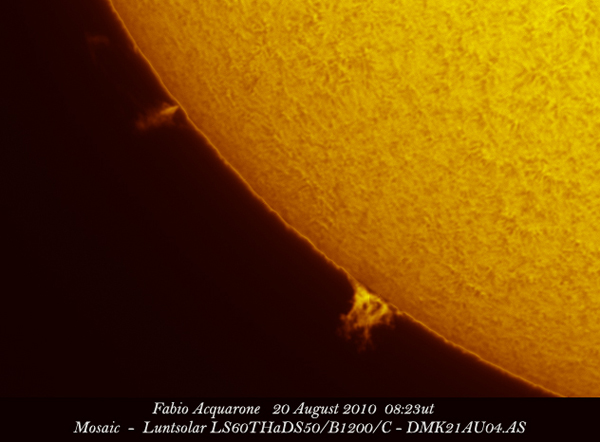 Here is what he wrote in the e-mail:
If possible I desire to participate to the DMK blog, which I see a lot of stunning images.

My images are the first using the DMK 21AU04.AS Monochrome camera.

I hope you enjoy, all are SUN images using Luntsolar 60mm double stacked 50mm, B1200 blocking filter.
Pretty good pictures, Fabio, particularly for the first time! Thank you!