This solar prominence was photographed by Italian amateur astronomer Erio Rossi. Erio is based in Mantova, Italy. He has done some brilliant jobs on photographing the Sun since November 2009. Click here to see the complete list of his work.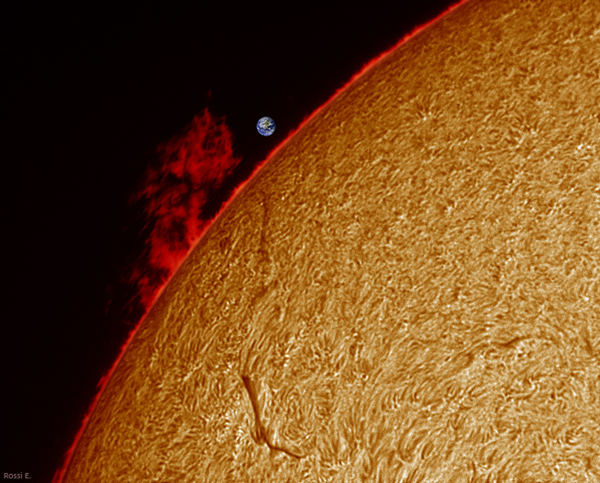 Along with the prominence photo, Erio also sent us some pictures of his setup: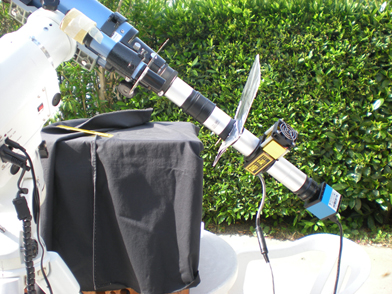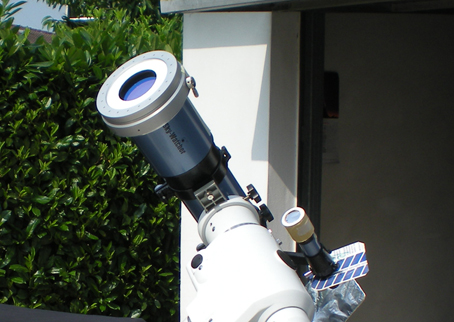 Erio has two astronomy cameras manufactured by The Imaging Source: DMK 41AF02.AS and DMK 31AF03.AS.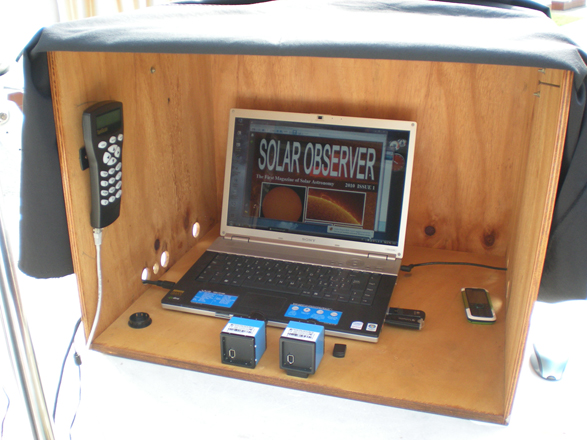 His e-mail has been translated as below:
I send you this picture that presents a massive solar prominence on the eastern edge of the day 07/08/2010.

For comparison our Earth was added.

All my shots are obtained by the DMK 41AF02.AS great sensor, ideal for resolution and size photography. My equipments consist of a Sky Watcher Refractor 102/500 Solar Spectrum filter and 0.5 A telecentric TZ 4.

Processing software: Adobe Photoshop CS2, Registax 5.
Many thanks Erio! Keep up the good work!