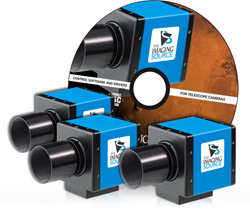 Our technical team has discovered the possibility that our FireWire cameras might output image data with a low frame rate on Windows 7. And here is their solution:
This problem is caused by a 1394 bus driver issue. You need to install the legacy driver for your 1394 bus. Then the DFG/1394-1e will work fine. You can load the legacy 1394 bus driver with the following steps:
In Device Manager, select the properties for the 1394 controller.
Select the 'Driver' page and 'Update Driver' button.
Click 'Browse my computer for driver software.'
Select 'Let me pick from a list of device drivers on my computer.'
In the list you will see a device with '(Legacy).' This is the 1394 bus driver shipped with Windows previously. Select this device and click 'Next.' This will install the legacy 1394 bus driver on Windows 7.
You can take the same steps to change the device you selected in step 5 back to the new 1394 bus driver.