Rossi Erio is an astrophotographer from Mantova, Italy. He has been concentrating on photographing the Sun since last year. His camera is a 1/2″ CCD DMK 41AF02.AS.
Rossi took the following Solar Prominence pictures in this June and August.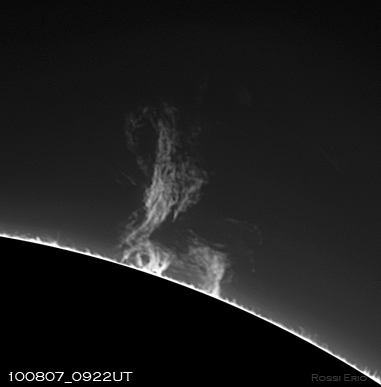 Images of the Sun captured with The Imaging Source DMK 41AF02.AS camera

Refractor Sky Watcher 102/500 Solar Spectrum 0,5A + TZ 4FFT2000 mm.

Registax 5, AdobeCS 2.
Thank you Rossi! Marvelous photos!