Greek amateur astro photographer John Rozakis has been working hard lately. He took this Saturn image on 15th of April and sent to us the next day, just two weeks after his previous Saturn&Mars image.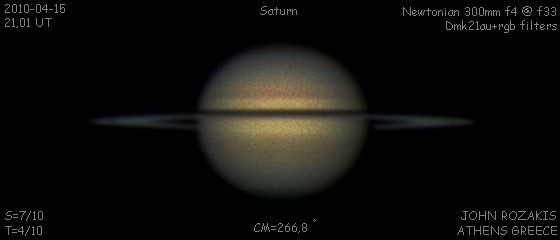 Tech info is available in the image caption.
Thank you John! Feel free to send us more.