We received the following Sunspot image from Australian amateur Trent McDougall. Trent took this picture with his DBK 31AU03.AS in Sydney earlier today. This is also the first astronomy image he has ever sent to us.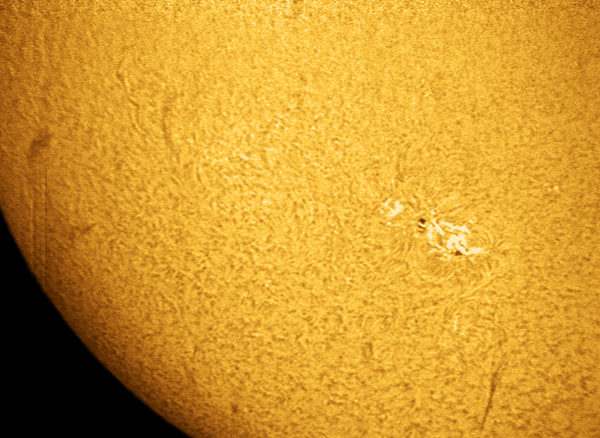 He included some tech details in the e-mail:
Image featuring: Sunspot AR 1054
Location : Sydney, Australia
Time: 15 March 2010 at 1030am local

Equipment:
Camera: DBK 31AU03.AS
Telescope: Coronado PST
Mount: HEQ5

Image:
Capture time: 1min45
Frame rate: 1/3333 sec
Brightness and gain was adjusted for best results.

Software:
IC Capture.AS 2.1
Registax v5
Adobe CS3
It is a great picture! Many thanks to Trent!