Austrian astronomy amateur Bernhard Mayr sent us this monochrome Jupiter image two weeks earlier. He took the picture with his DMK 31AU03.AS astronomy camera on the night of 28th and 29th of July, 2009.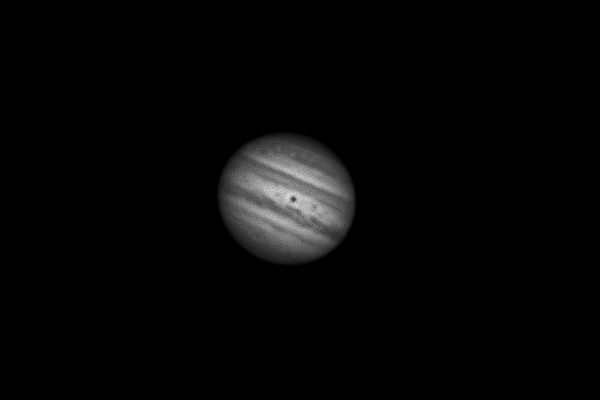 In the e-mail he told us (translated from German):
Took the picture of Jupiter on 28-29.7.2009 with my LX 200 -12" and the DMK 31AU03.AS.

Selected 50 images out of 1000 and processed them with Registax 5 and Photoshop.

More latest pictures of our association are available in the "News" section at our Homepage www.sternfreunde-steyr.at.