French astronomy amateur Patrick Pelletier sent us this splendid solar image last week. He took it with his DMK 41AU02.AS astronomy camera on 4 June 2009.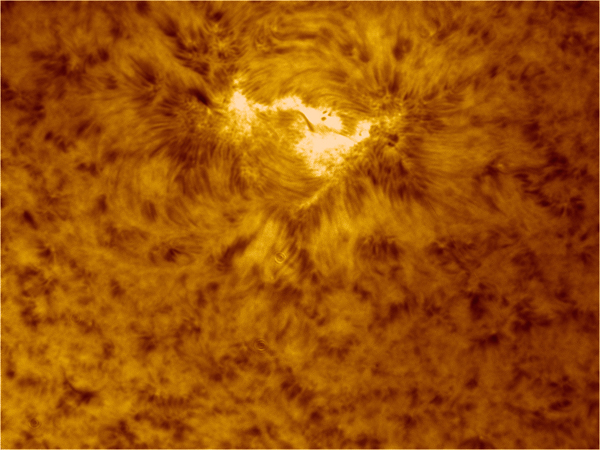 We translated part of his e-mail as below:
This is my first solar image with your camera DMK 41AU02.AS and Coronado H alpha filter, with a background of a cloudy sky.

The image was taken at 08:30 GMT 4 June 2009, and later processed in Registax 5.

[...]
Merci beaucoup Patrick!