Ralph Ford, from Redondo Beach, CA, sent us this picture last week.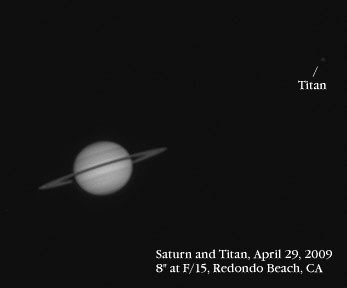 Here is a photo of Saturn made April 29, 2009.I used an 8″ F/6 Newtonian, 2.5X barlow and a DMK 21AU04.AS camera for the image.About 900 frames were stacked and processed with RegiStax.I live about a mile from the ocean, when the low clouds do not move in, I often get excellent seeing.
Many Thanks to Ralph!