Like many other astronomy camera users, Volker Brodale likes spending volume of time mosaicing lunar images. He first took 6000 frames of the moon with his DMK 31AU03.AS, stacked them to 40 pictures, and then put the 40 pictures together to get this amazing image: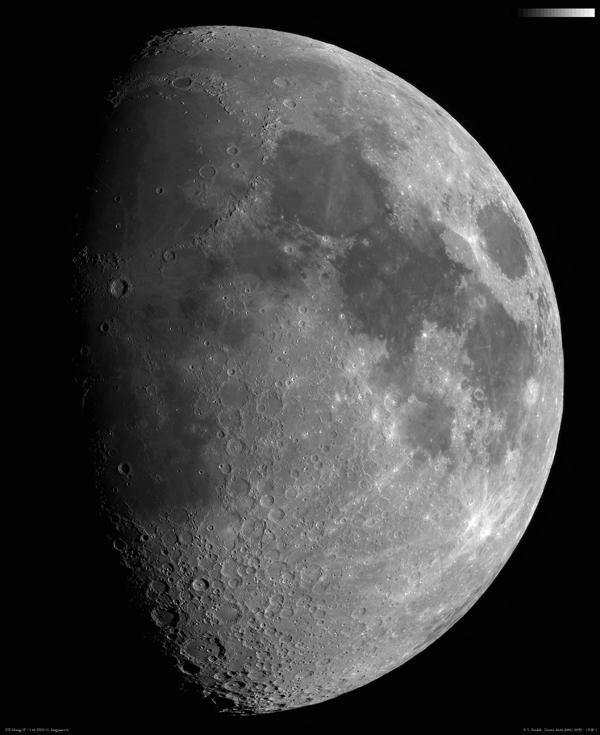 He briefed in the e-mail that (translated from German)
here is a mosaic with DMK 31AU03.AS and STF Mirage 8″@f-10, [...], stacked with Avistack and assembled in PS-Elements.

The camera is a fine device!
Many Thanks Volker!