Emanuele Baldani is an astronomy amateur based in Rome, Italy. He took the following images on 08.Apr.2009 with his DMK 21AU04.AS astronomy camera.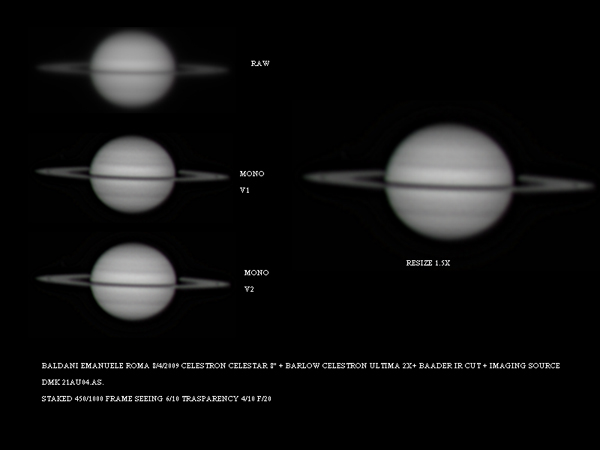 He wrote us in e-mail that
in the late night of 8 april 2009 directly from ROME Italy i tried to get a Saturn pic, the seeing was 6/10 with low trasparency 4/10, but my special astronomy camera Imaging Source DMK 21AU04.AS with its high sensitivity and high frame rate allowed me to get a really good Saturn image!

Tank u Imaging Source u save me!!!

Celestron Celestar 8″ + Barlow Celestron Ultima APO 2x + Baader IRcut + The Imaging Source DMK 21AU04.AS
Grazie Emanuele! It is a fine work!