Alberto Mayer, no stranger to Astronomy Camera Community, has been pointing his telescope at deep sky objects for years. As you have probably read from our previous posts, what special about his work is, Alberto sometimes manages two cameras on one object, so that the monochrome camera DMK 31AF03.AS takes luma value and the color camera DBK 31AF03.AS captures the chroma channels.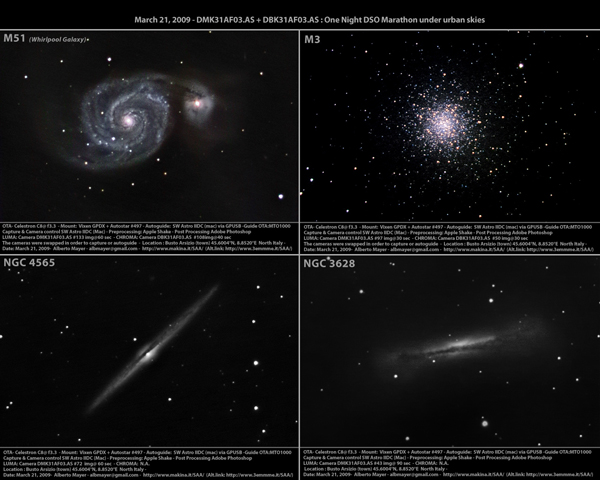 (Click to enlarge the images)
In his e-mail, he wrote:
The past Saturday night (march 21) i did a quick marathon on 4 DSO objects using DMK+DBK cameras. The color was taken only for M3 and M51 while the remaining 2 galaxies (fainter) were recorder only in luma channel. I had not enough time to do all the recordings during a single night!

Anyway i guess it is a good demo for (urban and fast) DSO imaging with streaming cameras.
Many Thanks Alberto! Those are indeed stunning pictures!