The nxt two pictures are produced by Theo Ramakers, Social Circle, GA. The camera he uses is DMK 21AU04.AS.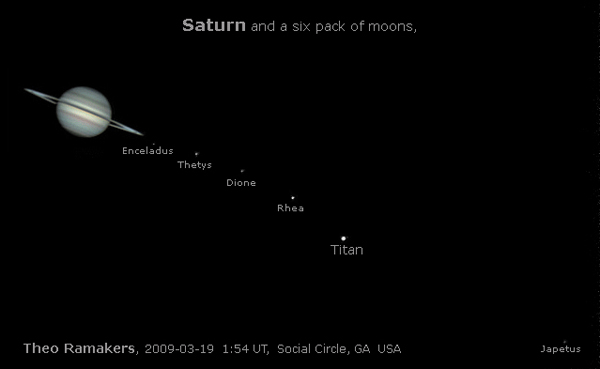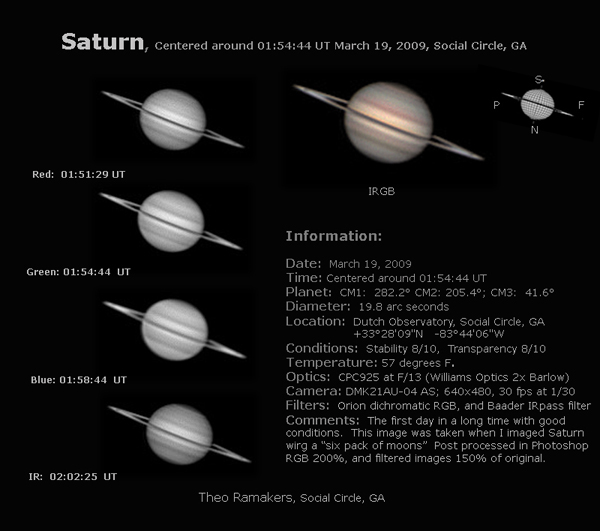 I am submitting an image of Saturn and a six pack of moons, made the evening of March 18 2009 from Social Circle, GA. The first night this year where stability and transparency worked together and even the Jet stream retracted to the north.
Here a composite image from Saturn including the filtered images and a second image which includes the moons.
3000 frames per channel for the colored images at 30fps. The moons were captured in 300 frames at 1/3 sec each
with the DMK 21AU04.AS, Celestron CPC925, Orion dichromatic filters and WO 2x barlow. The AVIs were stacked in Registax 5 beta and post processed in Photoshop.
Great job Theo! Thank you!