This stunning crater picture was taken by Máximo Ruiz Romero, a Spanish astronomy amateur, with his DMK 21AU04.AS: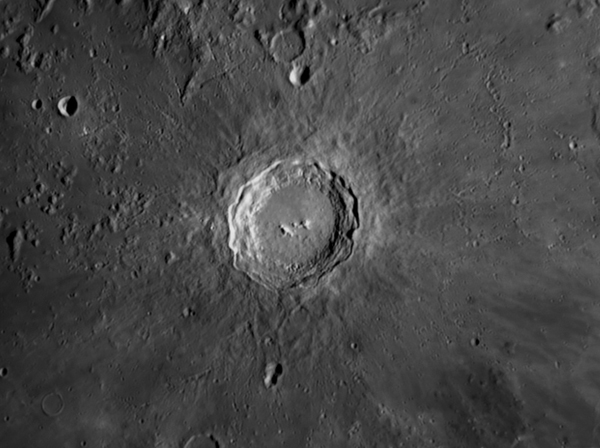 In his e-mail, he wrote:
send you this picture of the Crater Copernicus with the new system of multipoint RegiStax 5.
Data:
Take the file up from the catch data program Lucam recorder.

Location: Barbera del Valles – Barcelona -Spain.
Date:2009-02-05

Camera: The Imaging Source DMK 21AU04.AS
Exhibition: 1 video of 3400 Frames
Filter: Astronomik IR Pro 742

Optics:Meade LX 200 10" ACF f/11

Processed:Lucam Recorder, PixInsightand Registax 5.
Thank you Máximo!