Emanuele Baldani is an astronomy amateur based in Rome, Italy. He bought two astronomy cameras from The Imaging Source recently. Like many other users of these cameras, he just couldn't help making compliments on the cameras after he took some pictures.
I have bought these fantastic cameras of The Imaging Source and I want to say to all world how specially they arein astroimaging Hires.

In the late night of the 17/2/2009 i recorded a lot of AVI's with DBK 21AU04.AS and DMK 21AU04.AS, to compare them with the same object:Saturn!

From Rome the light pollution is heavy, and in that night the seeing condition was poor(5/10), but the high framerate of [the camera] allowed me to get a nice pic of Saturn, here the information about the pic:

For colored Pics, I used DBK21AU04.AS, Gain 1023 Shutter 1/9s, stacked 250frame/640frame, processing Registax+IRIS.

For B/W pics, I used DMK 21AU04.AS, Gain 1023 Shutter 1/27s, stacked 690frame/1200frame, processing Registax+IRIS.

In both cameras i used a baader IRCUT filter, this test show as the DMK, without any RGB filter(only IRcut) is more sensitive than the DBK with the same filter[...] the shutter speed of the DBK was 3 times bigger than DMK!

Celestron Celestar 8″(fork mount C8)+Barlow Celestron Ultima 2x+ Imaging Source camera.

If u want to see all my pics of C8 + Imaging source just visit my Astroimaging italian Blog:

http://eminem2pacblog.blogspot.com/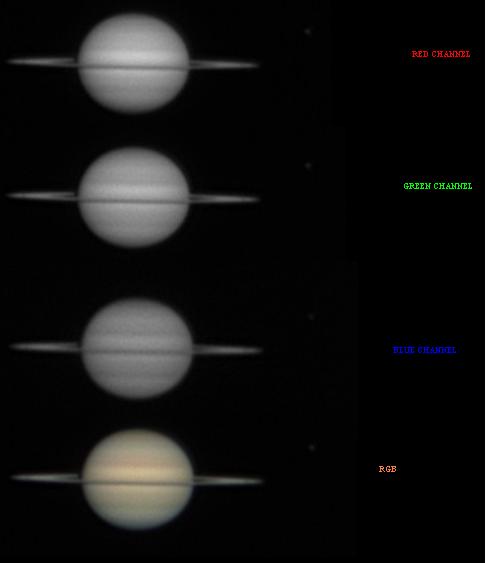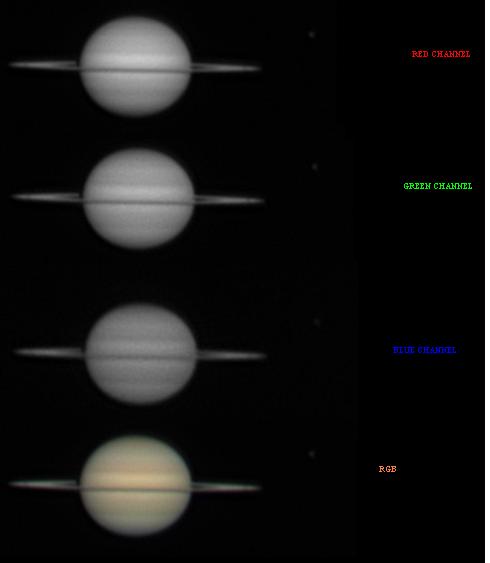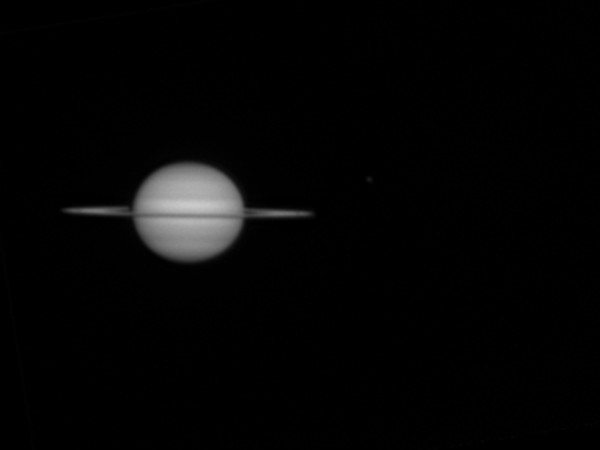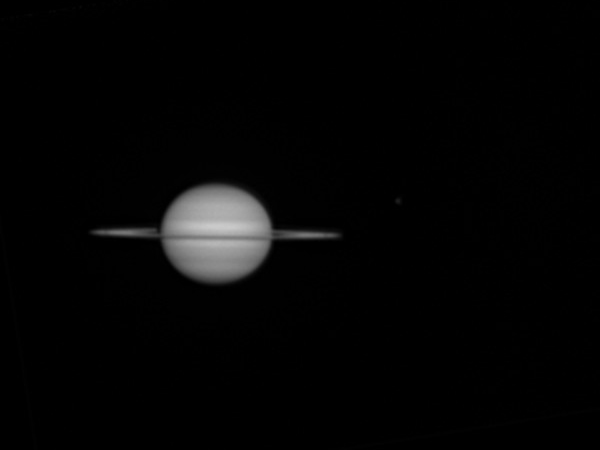 Grazie Emanuele! Those are great pictures!