Located in the southern highlands of the Moon, Clavius is one of the largest craters on our moon. Many astro-photographers have taken huge amount of pictures on it.
We would like to present one of them from French astronomy amateur Laurent Langelez: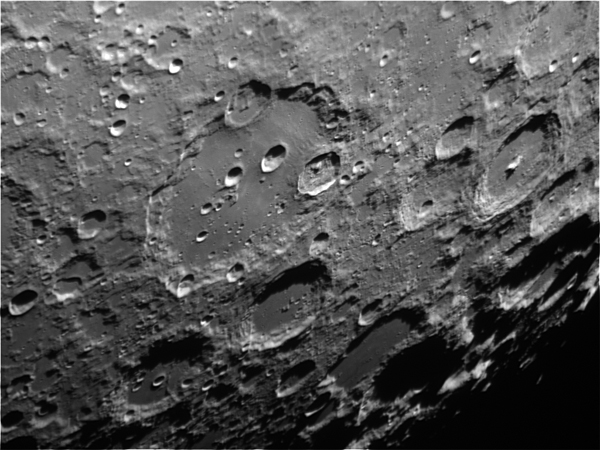 Along with this picture, he also sent some info (in French):
Clavius, taken on 5th of February, 2009.

Newton 254mm, Barlow x2, Astronomik red filter, DMK 31AU03.AS
Processed the AVI file of 1000 images in Registax 4 .
Thanks Laurent!