With the assistance from his 5-year-old daughter Chloe, Laurent Langelez managed to take two ISS images as amazing as his previous work.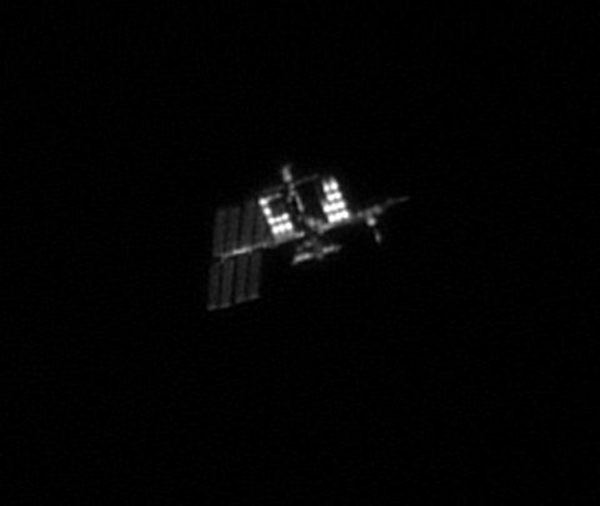 These pictures were taken on Jan 27 and 28, 2009.
The kits he used: 254 Newton, x1.6 Barlow, filters Baader UV-IR, and the DMK 31AU03.AS astronomy camera with the gain of 650 and the shutter of 1/1250s.
The monitoring was done manually and the guidance was done by Chloe on a PC.
Fabulous job, Laurent and Chloe! Thanks!