We have talked about Pavel Presnyakov's work previously in this blog. He seems to have a fascination for capturing images of Mars and Saturn. He once again contacted us, submitting this time, the following images of Saturn (click for original).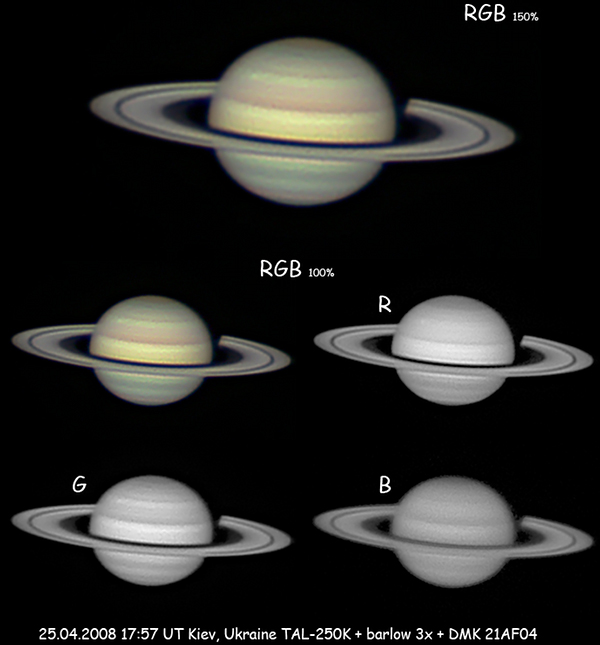 Accompanying his e-mail, he writes about the hardware he used:
25.04.2008 Kiev Ukraine 17:57 UT
Tal 250K + Barlow 3x + DMK 21AF04 RGB
To see more of Pavel's work, take a look at his gallery.
A great thanks goes out to Pavel. We encourage him and other readers of the blog to submit images, captured with The Imaging Source astronomy cameras.