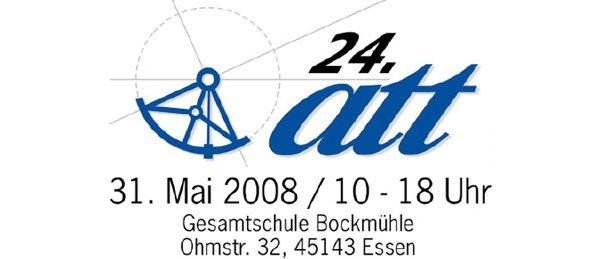 This year, my colleague and author of the French astronomy cameras blog, Aurélie Le Fort and I will be attending ATT in Essen, Germany.
The event, which is being organized by Walter-Hohmann-Sternwarte, will take place on May 31, 2008. It is one of the more important astronomy related events in Germany.
If you would like to meet up with us, please drop us an e-mail, with "ATT 2008 Meet Up" in the subject. We still have a few time slots free.
See you there!