Last week, we received the following image of the Apennine Mountains on the Moon, submitted by Thomas Jäger, an amateur astronomer, based in Germany. It is a first light image, which Thomas captured, using his new USB 2.0 astronomy camera DBK 31AU03.AS on April 13. 2008: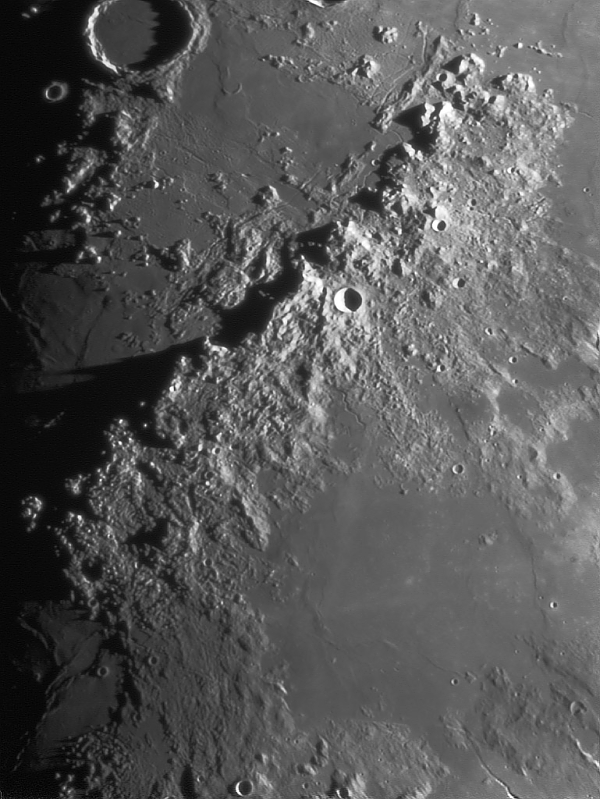 Accompanying his image, Thomas wrote (translated from German):
I am very happy with the camera. 30 frame per second are enough to get the image really sharp. The images (video) have very low noise and no compression artifacts whatsoever. A great compliment for the software [IC Capture.AS] which works perfectly. I post-processed the individual frames using Gioto.
A great thanks go out to Thomas for this wonderful contribution and especially for his enthusiasm about The Imaging Source astronomy cameras.