Disclaimer: This text is part of a five part series, which was originally published in the UK magazine Astronomy Now. The text is copyright Pole Star Publications Ltd, the publisher of the magazine and the images are copyright Nick Howes, the astro-photographer. Text and images have been reproduced here with kind permission of Astronomy Now and Nick Howes respectively.

The Imaging Source make a vast number of cameras, with a range of interface types, including IEEE 1394, commonly referred to as Firewire. As most PC laptops however tend to have a four pin DV/Firewire interface, the cameras of this type need additional power supplies. Mac owners usually have the better six or nine pin options, which provide power down the 1394 cable. For this review, The Imaging Source provided the much more convenient USB models, so power was not an issue.
The DMK 21AU04.AS (snappy name!) utilises the sensitive Sony ICX098BL chipset, which combined with the ultra-fast USB 2.0 interface, can deliver up to 60 frames per second of 640×480 uncompressed video. The larger Sony ICX205AL in the second model, the DMK 41AU02.AS, delivers a huge 1280×960 resolution, which over USB 2.0 can deliver up to 15 frames per second uncompressed. Both cameras are able to act as deep sky imaging devices as well, with image exposure times up to a whopping 60 minutes.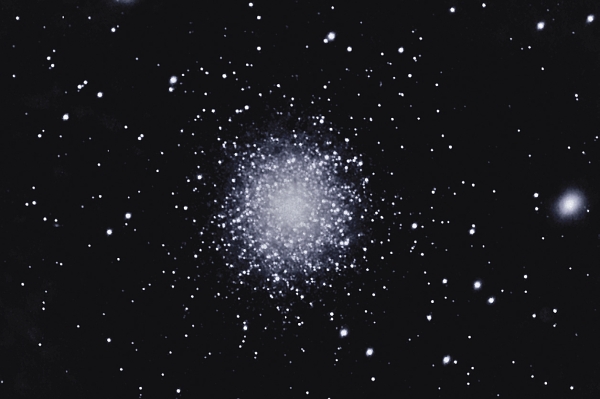 The first thing that strikes you about both cameras is the build quality. The rugged metal casing and the screw-on end cap to keep out dust are both compact but surprisingly heavy (though not too heavy to affect a typical telescope balance), and feel like something you know is never going to let you down. Even the supplied 1.25-inch nose piece is made of metal.
The package comes with a well thought out and multi-language quick start sheet, which guides you through a painless installation of the drivers. Coming from a software development background, it is always good to see a well-written and professionally designed installation suite.
The software package also includes a software development kit for programmers of applications aimed at supporting The Imaging Source range. The software really does ooze quality, and within a few minutes you are literally up and running.
Unlike Firewire cameras, the USB variety have just one cable to connect to your laptop, so there is absolutely no need ever to plug in a separate power supply, which is a real boost for imagers in the field.