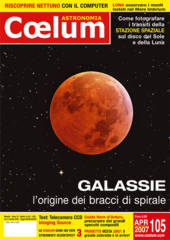 The Imaging Source astronomy cameras have arrived in Italy! And that, more than a year ago!
The Italian magazine Coelum ASTRONOMIA sent us a copy of their April 2007 issue (#105), in which the FireWire astronomy camera DMK 31AF03.AS was tested. The result is a five page article, which discusses the camera in detail.
The text was written by Odi Plinio Camaiti.
The journalist examines the practical aspects of the camera, looks at the advantages of monochrome cameras and discusses in detail the shipped camera control software IC Capture.AS. For his article, he has captured images of the Moon and Saturn, in addition to some deep sky objects.
He concludes the article in a positive light (paraphrased from Italian):
The DMK 31AF03.AS and IC Capture.AS are a powerful and flexible combination, which by far surpass the limits of the typical webcam.
The text is illustrated by a number of images that you can admire, even if you do not speak Italian. For our Italian-speaking customers, feel free to read the full article, which can be downloaded below. Just click on the screenshot.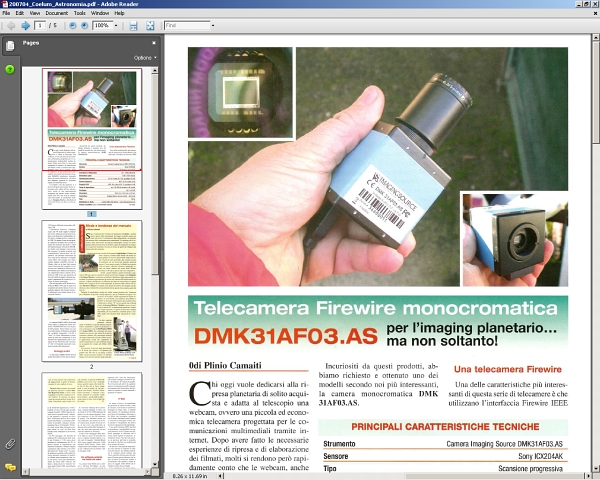 A great thank you goes out to Coelum ASTRONOMIA for publishing this in depth review.