Amateur astro-photographer extraordinaire, Mike Salway, contacted us again this week to announce some of his latest images.
On March 19, 2008, Mike reports the seeing was the best it has been all this year. This gave him the great opportunity of capturing large amounts of top quality data.
In this e-mail to The Imaging Source, he writes:
On the morning of March 19, 2008 I had the best seeing I've had this year and captured loads of data which I've only just finished processing.

The seeing started out average when Jupiter was only 37° but improved throughout the 2 hours of the session when Jupiter rose to 60° right before dawn, and the seeing was excellent! Transparency was mostly good throughout, but dew on the mirrors reduced transparency in the last few runs and the last AVIs of the session had to be recorded at 15 fps.
His e-mail also includes a link to the following animation (click for animated version). It is the result of two hours worth of data: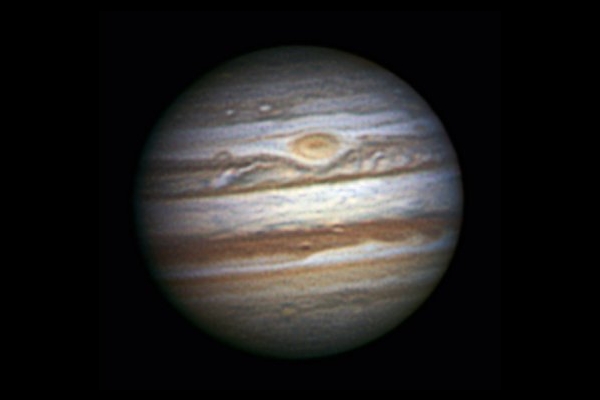 The images were captured at 30 fps with a DMK 21AU04.AS, mounted on a 12″ Newton telescope.
As ever, Mike, your images and animation are amongst the best! Thanks for sharing and keep up the good work.