Jeff Phillips sent me a brief e-mail last week, announcing the following image: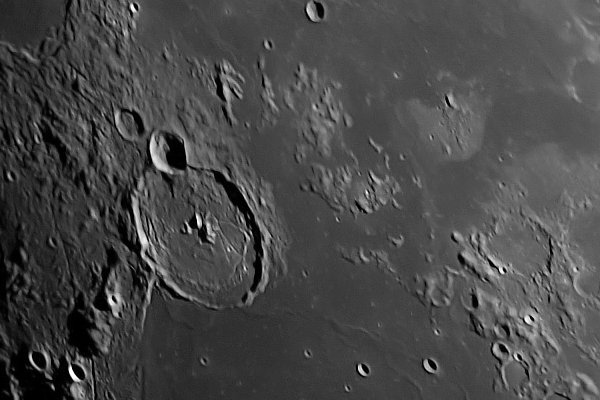 In his opinion, this may very well be the nicest shot of the Moon that he has ever captured.
On the technical front, he notes his hardware and software:
650/3000 frames with the DMK 21AU04.AS @ 60 fps, green filter, 10″ LX200 @ f/10. CSC said 2/5 and the wind was moving things around. Used 26 alignment points in Registax.
Thanks go out to Jeff for sharing this with The Imaging Source astronomy cameras community.