Pavel Presnyakov from Kiev in the Ukraine sent in the following animation of Mars, which he captured a DMK 21AF04: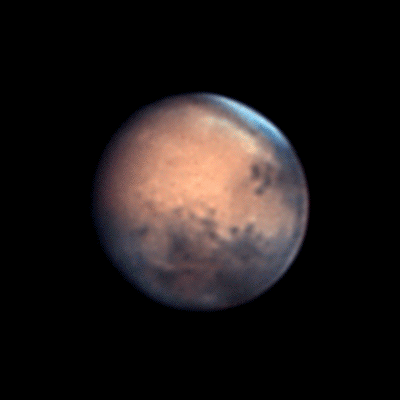 About the technical aspect of the image, he writes:
5-6.01.2008 Kiev Ukraine TAL-250K + 5x + DMK 21AF04 R(G)B
And appends the following to his e-mail:
[...] I am at first visit your blog and found it very interesting. Good work and fantastic images!
Thank you Pavel for the animation and kind comments about this blog. If you have any more images, which you would like to share with The Imaging Source astronomy cameras community, please do not hesitate to send them to us! We will consider all submissions for publication.