Efrain Morales wrote in last week, with the following image. Click to enlarge: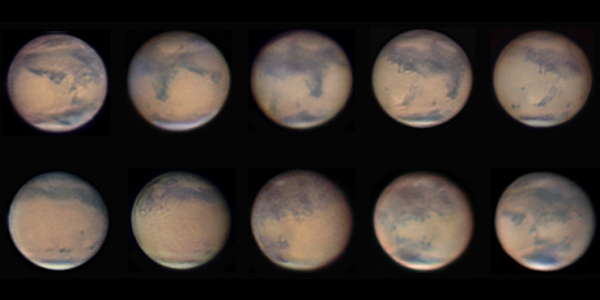 In this e-mail, Efrain writes:
This is a photo of a full month of observations from December 18, 2007 up to January 16, 2008 in which is a series of photos creating a full rotation of the red planet, Note not at image scale the planet is getting smaller everyday.
Again, we thank Efrain for his work and actively request that you send us your images, captured with astronomy cameras, manufactured by The Imaging Source. Clear skies to all!