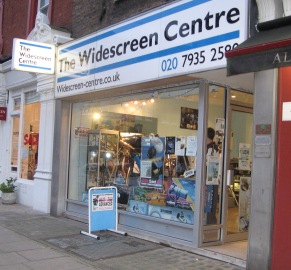 The Widescreen Centre, in London, UK is a family owned and run business and has been since they started in 1971.
They are fully independent and deal with all the major brands in their specialists' areas.
As of September 2007, The Widescreen Centre now sells The Imaging Source astronomy cameras and, in addition, offer highly competent after-sales service.
Below is an advert that will be appearing in the next edition of Astronomy Now and BBC Sky at Night magazines.
Simon M. Bennett, the managing director of The Widescreen Centre, will be demonstrating The Imaging Source astronomy cameras at the upcoming Star Party, which will be held at Kelling Heath in Norfolk, on September 14, 2007.
We will post more about the Star Party as and when it happens. Watch this space