The French amateur astrophotographer Pierre Alain Arnaud sent his new images of the sun. He lives in the region of Alpes de Haute Provence in the mountains of the south of France.
Please click on the picture to see the original one: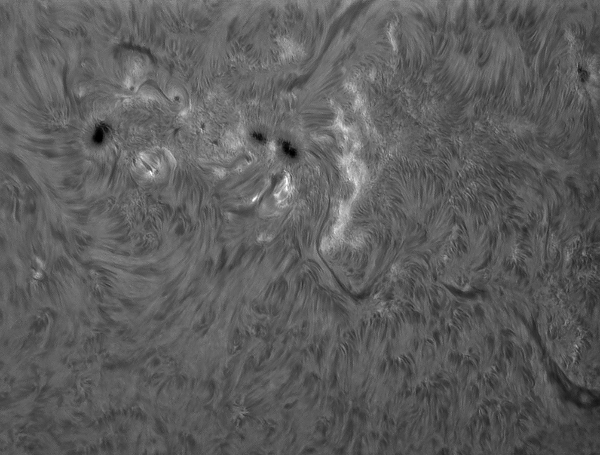 I send you this photo of a group of sunspots taken on March, the 26th of 2011 at 13:20 TU, from the Alpes de Haute Provence.

This picture is the result from a video of 1000 frames taken with the The Imaging Source Astronomy Camera DMK 31AF03.AS on a Lunt LS 100 H alpha with a Powermate 2,5X.

We can see an active zone around the group of sunspot 1176 and a lot of filaments.

Although the seeing was not so good, I could fix the image thanks the 30 fps.
Thank you very much to Pierre Alain for having shared his nice picture!