Spanish astrophotographer Jesús Carmona de Argila has been contributing his marvelous Solar photographs to this blog since the beginning of this year.
In this May, he captured some stunning photos of ISS transiting the Sun during its assembly flight ULF6 (NASA STS-134), and made an animation with those images. Mission STS-134 marks the final flight of Space Shuttle Endeavour.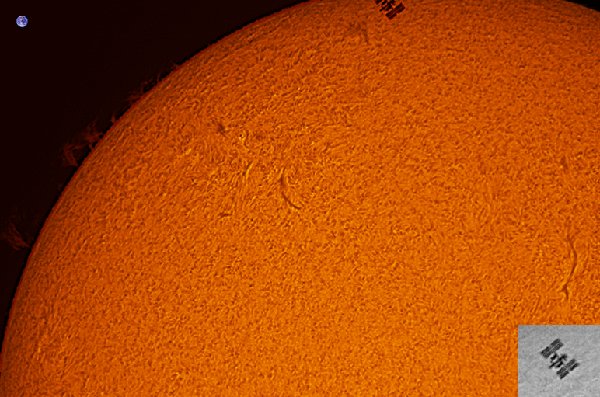 Click on the image to open the animation.
His imaging tool is DMK 21AF04.AS astronomy camera. You can take a look at more of his work at http://www.fobos.es/.
Many thanks go to Jesús Carmona de Argila! Fabulous work!