Last week, Italian astrophotographer Alberto Mayer broke the half-year long silence with an 11 mega-pixel photo and an awesome video clip of the Sun. He wrote in the e-mail:
On March 21, 2011 I was monitoring a big protuberance on the Sun. While I was aligning the frames captured during the monitoring session i noticed a very quick and fast eruption that happened in a silent part of the Sun border. That eruption took only 10 minutes to develop and disappear. The attached AVI movie shows all the monitored period. Please check the left side of the Sun at UT Time starting from 15:25 to 15:40.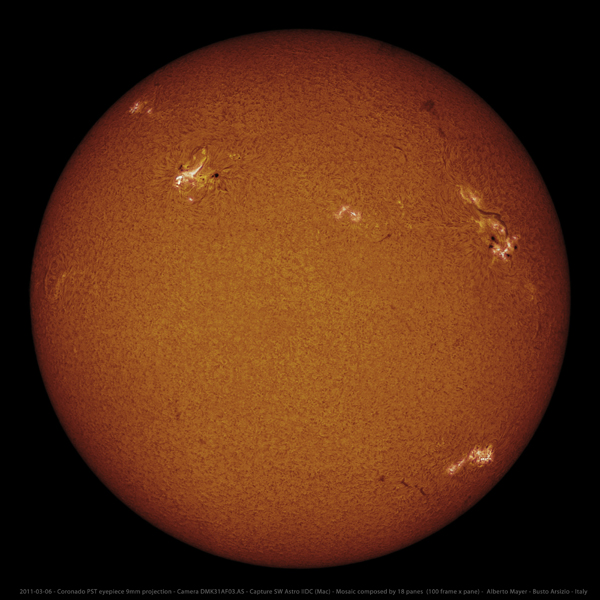 Click on it to open the original image, a mosaic of 18 images with full size of 3400 x 3400 pixels.
Click here to download the AVI.
An image sequence that he captured on the same day.