This is a lunar photo submitted by Daniel Chang, amateur astronomer based in Hong Kong. Daniel carries out his astrophotography with a DBK 21AF04.AS astronomy camera. Majority of his photos focus on planetary celestial bodies. He has become a frequent image contributor to this blog since middle of 2010.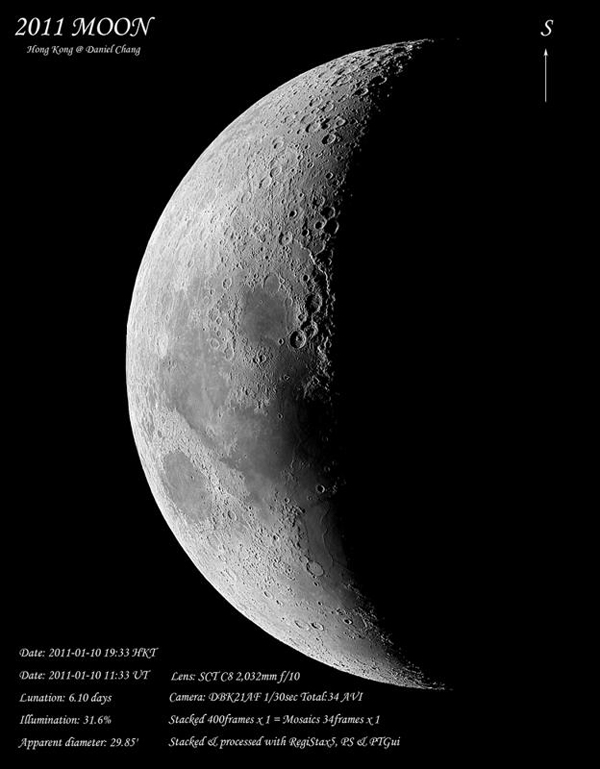 Besides the caption in the image, Daniel also provided the following tech details in his e-mail:
Date: 2011-01-10 19:33 HKT
Date: 2011-01-10 11:33 UT
Lunation: 6.10 days
Illumination: 31.6%
Apparent diameter: 29.85′
Lens: SCT C8 2,032mm f/10
Camera: DBK 21AF04.AS 1/30sec Total:34 AVI
Stacked 400frames x 1 = Mosaics 34frames x 1
Stacked & processed with RegiStax5, PS & PTGui
Thank you Daniel! Well done!