After staying in silence for almost a year, German astrophotographer Roman Breisch submitted a photo of Saturn last week. Roman took the photo on 01.Mar with his DMK 21AU04.AS astronomy camera.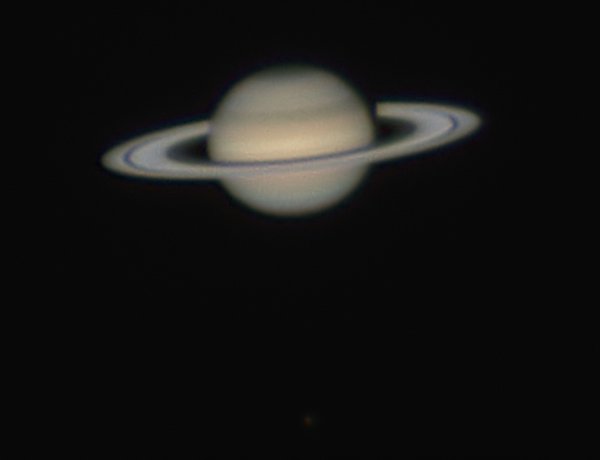 Here is his e-mail translated from German to English:
Captured on the morning of 01.March, 2011, local time 2:12. With a DMK 21AU04.AS and C11 Schmidt Cassegrain, an Astronomik II RGB Filter set. Focal length extended to F25 or so with Baader FFC.

The conditions were not top-notch because of the squally east wind, but that made the outcome of image more astonishing.

You can see the moon Titan north of Saturn, lower in the photo.