Jupiter was at opposition on 21 September. It has never been closer to us since 1963. Many astrophotographers make most of this unique opportunity to capture amazing pictures of the giant planet. Here are two Jupiter photos taken by John Earl, based in Bundaberg, Australia.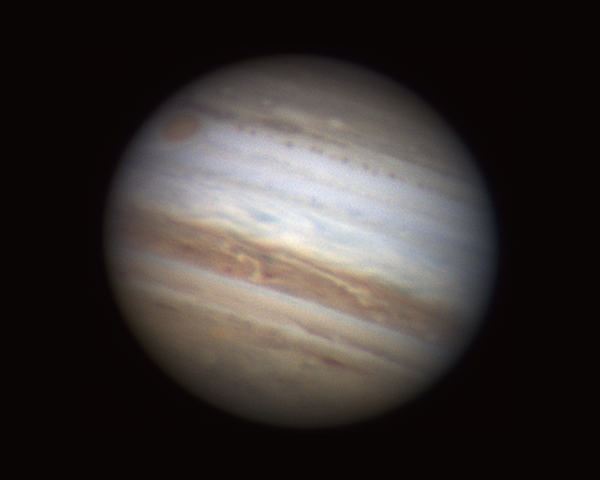 Finally received my Astronomik type II filters and this is my second ever result in RGB imaging after one initial test phase. I have owned the DMK for 3 years & only doing mono until now. Taken 27th Sept 2010 C11/DMK 21AU04.AS/Astronomik RGB filters/ATIK manual wheel working at F30. Regards, John Earl from Bundaberg QLD Australia.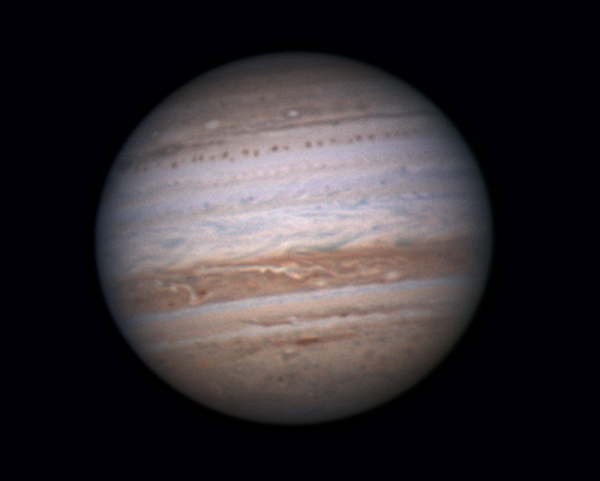 This is a personal best with this camera I think. I am excited! Taken on the 27th Sept. 2010 C11/DBK working at F30.
Many thanks John! Do not hesitate to send us more pictures like these.