This photo of Sunspot 1108 was submitted by Pierre Stromberg from USA. He managed the shot on 25.09.2010 with his DMK 31AU03.AS camera, Celestron 8 telescope, IR/UV Cut filter and a Baader Solar filter.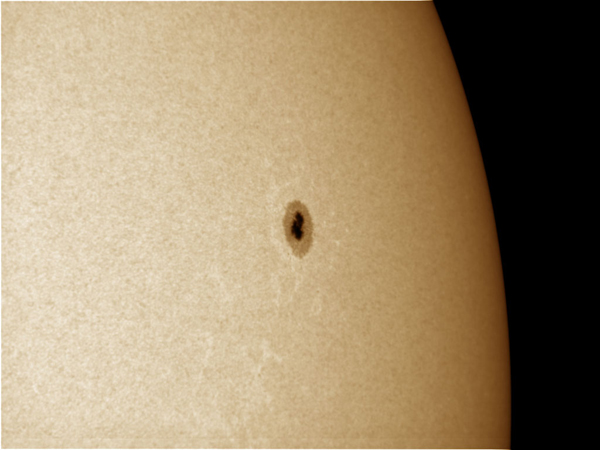 I am attaching a picture of Sunspot 1108 taken on September 25th, 2010. This shot was done with a DMK 31AU03.AS and a Celestron 8 using a Baader IR/UV Cut filter and a 540nm Baader Solar Continuum filter. Processed with Registax 5 and Photoshop CS3.This was the very first time I used a 540nm filter in conjunction with a UV/IR cut and I'm very pleased with the results.
Thank you Pierre! Keep up the good work!