This Jupiter photo was sent from Efrain Morales. Along with the photo, he also made an vivid animation with 10 frames, partly monochrome and partly color.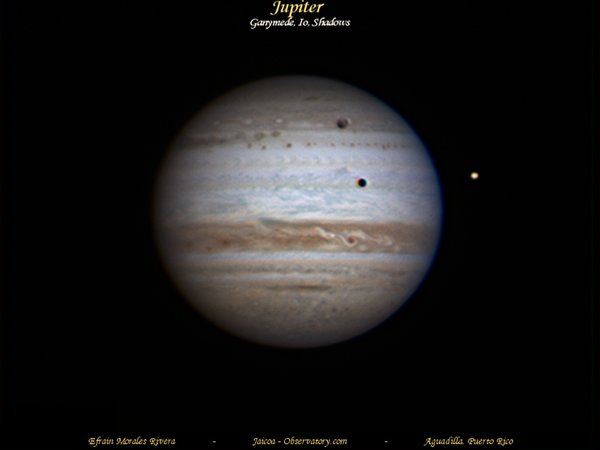 The animation is too wide to fit in this blog, but you can still open it in the browser by clicking here.
Here is what Efrain told me in the mail:
I am submitting these images one is a still and the other a gif animation sequence consisting of three Lum only and seven RGB sets to make this animation with my DMK 21AF04.AS camera. Jupiter's two moons were transiting they are Ganymede and Io showing both showing albedo features on the surface and there casted shadows on the surface of the planet. Turbulence at the NEB with a very dark spot at the center of the swirl and the SEB with a pronounce light green dual rings apossible re-awakening?
Many thanks go to Efrain for his continuous support on this blog!