This is the first astrophotography work we received from Thierry Barbier, a French amateur astronomer. Thierry is based in Alsace. He captured this view on the evening of April.19, 2010. His camera is DMK 41AU02.AS.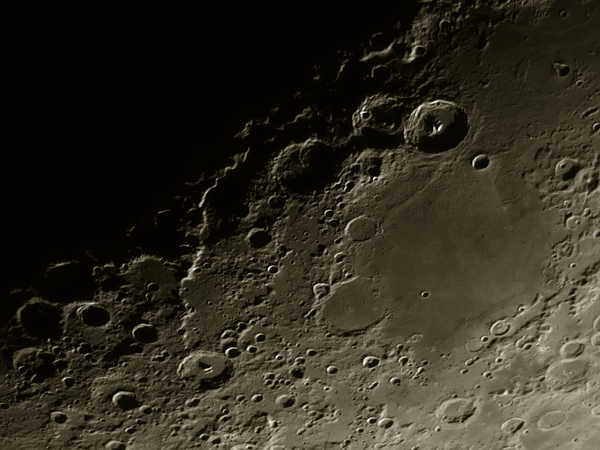 Here is the translation of his e-mail:
As a faithful reader of your astronomy cameras blog, I finally launched a publication.

I am sending you an image taken on my terrace in Alsace (France) with the camera DMK 41AU02.AS.

This picture was created April 19, 2010, very early in the evening: 7:15 pm GMT with a lunar month of 5 days and 30 minutes. I could receive turbulence acceptable deteriorated thereafter.

A movie of 300 images was taken at the focus of a Takahashi μ210 W23A with red filter and UV/IR cut filter to image the 3 craters Catherine, Cyril and Theophilus.

Processing in Avistack, Iris and light coloring.