The following image of AR11057 contains great details of this Sunspot. It was captured by Jim Ferreira, a Californian amateur who is based in Livermore. Jim has been contributing his astrophotography works to our blog since last May.Many of his recent pictures are about the Solar activities like Sunspots and Solar Prominence.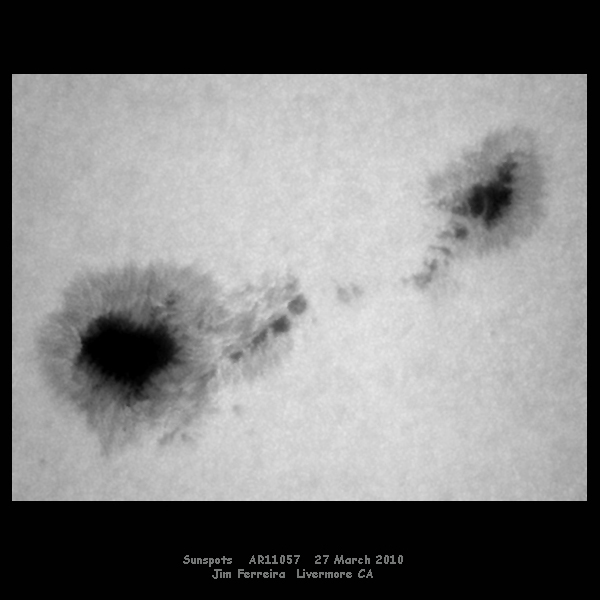 In his e-mail, Jim gave some credit to his DMK 21AU04.AS astronomy camera:
Here's a sunspot portrait from March 27th shot with a DMK 21AU04.AS and a C9.25 @ f/20 with Baader full aperture, solar film filter and 5400 Angstrom continuum filter. Seeing in my suburban backyard was far less than ideal, but due to the inherently low noise of the camera and good sensitivity that allowed high shutter speed and frame rate, I was able pull ~100 useable frames out of the 3000 frame AVI using RegiStax and Photo Shop. Most rewarding.
Many thanks to Jim. Beautiful picture!