Last week Greek amateur astronomer George Tarsoudis sent us a few images of the International Space Station (ISS). He took these ISS images with DMK 21AF04.AS in Alexandroupolis, Greece.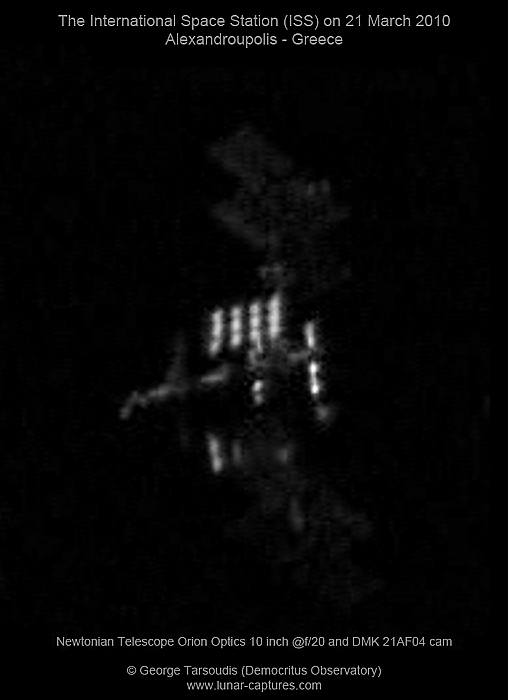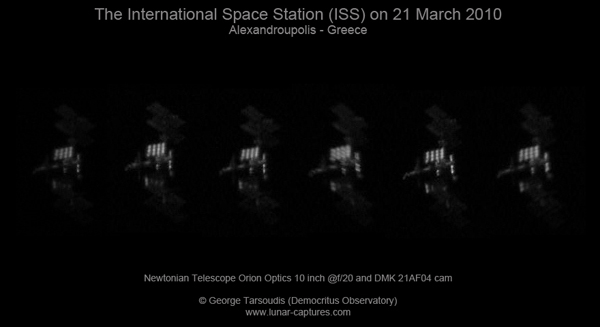 Tech details are available in the pictures.
The station is maintained at an orbit between 278 km (173 mi) and 460 km(286 mi) altitude, and travels at an average speed of 27,724 km/h(17,227 mph), completing 15.7 orbits per day.
Thank you George!