French amateur Etienne Lecoq has previously sent us some Solar Images he captured between last December and this February. Yesterday he mailed us a few more taken this March. Etienne took all the images with his DMK 21AU04.AS and DMK 41AU02.AS astronomy cameras.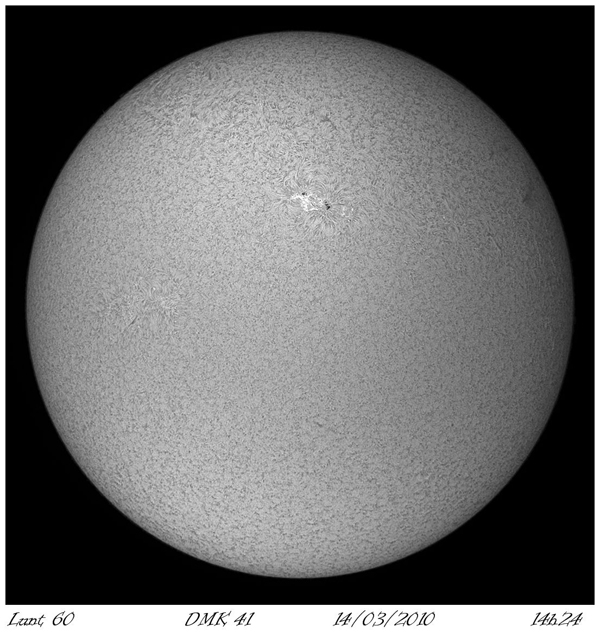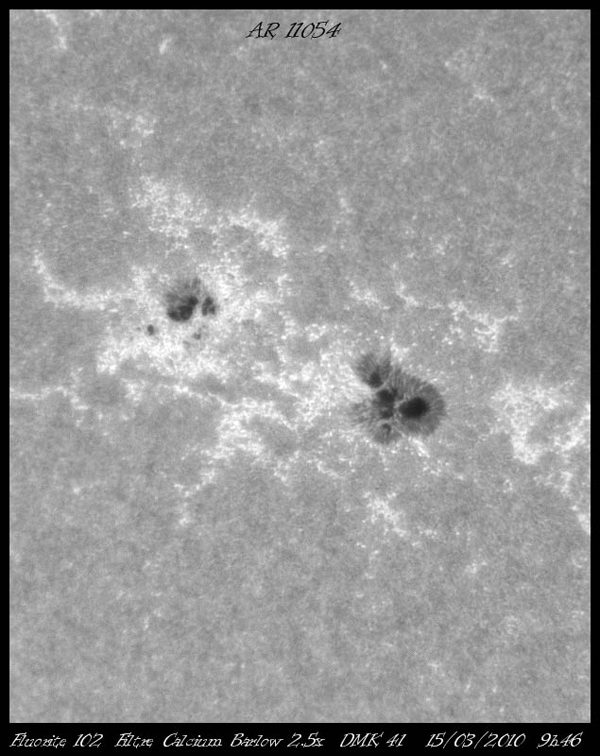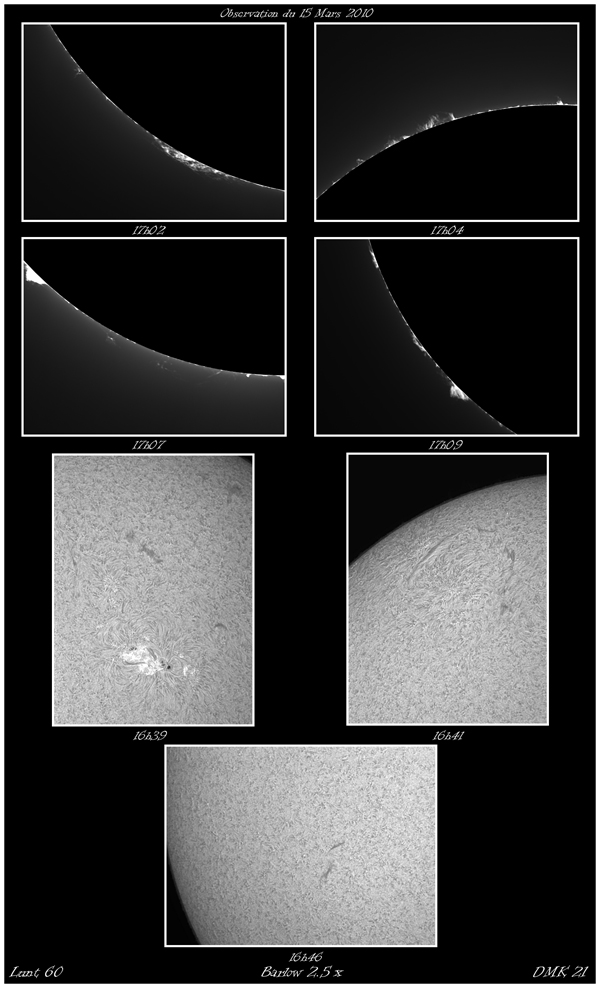 Besides the tech details available in the pictures, he briefly described this photography in his e-mail, which is translated as below:
Here is a summary of my latest solar images obtained with The Imaging Source Cameras which are formidable tools for imaging the Sun:

About the entire solar disk at the focus of Lunt 60 and DMK 41AU02.AS: a mosaic of 2 images is still necessary, assembled with Imerge.

AR 11054: filtration Calcium, 2.5x Barlow. For this occasion I used my old Vixen Fluorite 102 mm telescope, which is aged almost 20. It renders many details in the right spot, white light with helioscope, always Fluorite 102 and a 4x Powermate.

Finally a picture summary of the day March 15.
Well done Etienne! Many Thanks!