This solar prominence image is submitted by French amateur Jérôme Grenier. Jérôme has been using DMK 31AF03.AS astronomy camera for 3 years to image celestial bodies. Some of his Sun images are extraordinary. Jérôme took the following Sun image on 16th of March, 2010.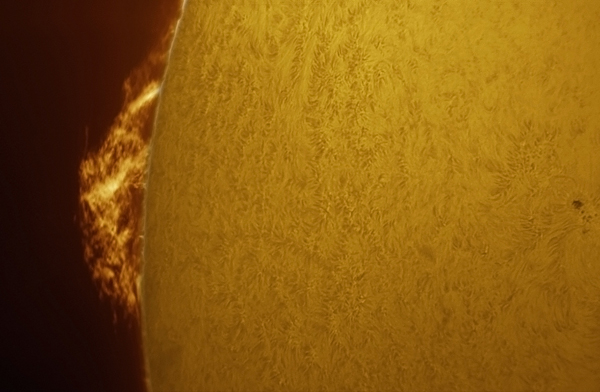 You can open the original 1153px × 753px Sun image by clicking on it.
Here is part of his e-mail translated from Fench:
The sky was a little milky resulting in a loss of contrast and there was some turbulence.
120 mm SKYWATCHER telescope and CERF 110 mm filter
DMK 31AF03 camera and treatment with Registax 5 + Photoshop.
Thank you Jérôme!