Dmitry Makolkin, based in Moscow, sent us this picture in February. This picture of the Moon is a mosaic of 9 images which he captured with DMK 31AU03.AS.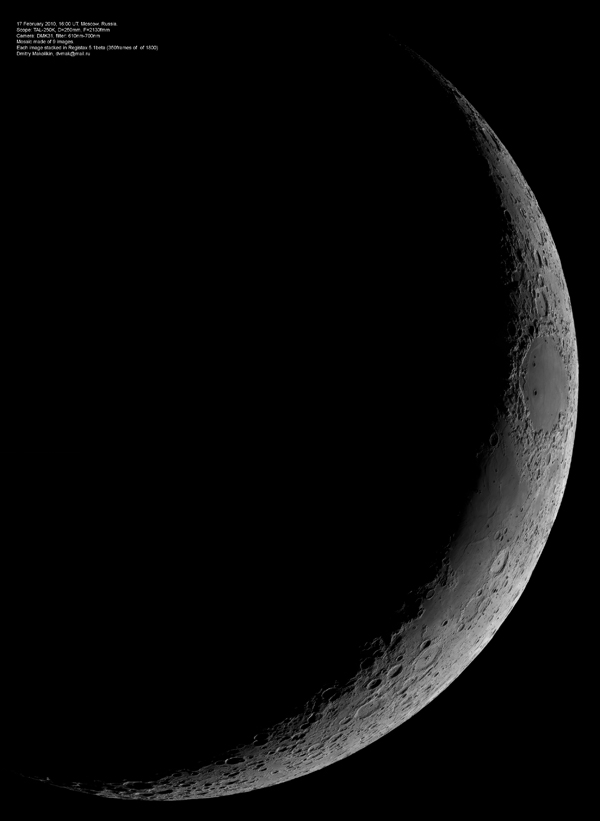 He wrote in the e-mail:
Here is my latest image with DMK 31AU03.AS camera.

Moon, 17 February 2010, 16:00UT
Scope: TAL-250K, D=150mm F=2130mm
Camera: DMK 31AU03.AS, red filter + IR block.
9 images arranged in panorama, each image stacked in Registax 5.1beta (350 frames of 1800).
Deconvolution, tonal correction.

This image also can be seen at http://optics.prov.ru/Images/100217/Moon_100217_TAL-250K_DMK31.html
Thank you Dmitry!