The following Solar images are captured by Italian astronomy amateur Erio Rossi. He uses DMK 31AF03.AS astronomy camera to photograph the sky.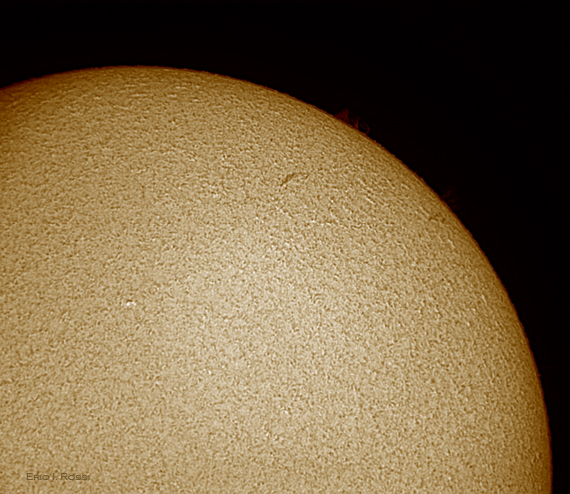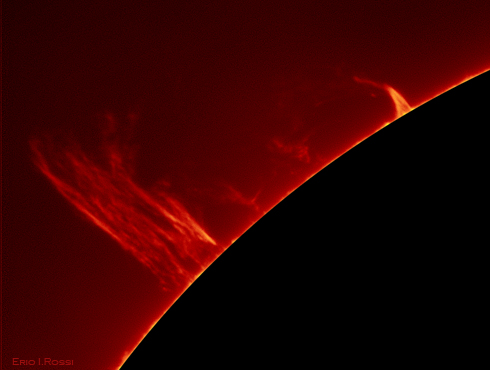 Instrument: refractor Sky Watcher 102/500
Halfa filter: Solar Spectrum 0,5A+TZ4
Final focus lenght: 2000 mm (Prominence)
Final focus cromosfera: 2000mm +red 0,37x=740 mm
Sensor: DMK 31AF03.AS
Software: Registax 5
Pictures: Photoschop CS 2
Thank you Erio!