First, we would like to give a warm welcome to Romanian astronomy amateur Vlad Dumitrescu!
This is the first picture we have received from him. He took it with his DMK 21AF04.AS astronomy camera in Bucuresti, Romania.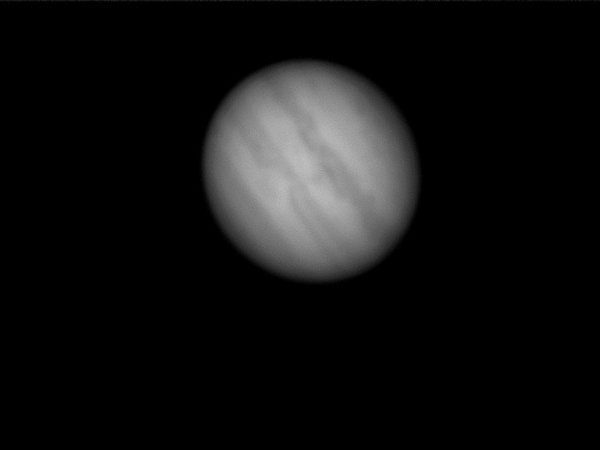 Here is what he wrote us in the mail:
I shot this image of Jupiter on the 24th of july, with a DMK 21AF04.AS monochrome camera through a red Orion cheap visual filter. I was shooting this fromBucuresti city center in Romania. The temperature outside was a staggering 26 degrees celsius and the seeing was so poor that you couldn't classify it on the scale. So i haveattached an animated gif made on the 24 of july from 21 40 - 22 48 UT and a picture shot at 22 48UT. There are alot of details on the planet if you are considering my 1979 orange tube C8 at f/30 with a meade 140 model barlowand an extender. The picture is a stack of 1300 of 2000 frames.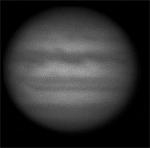 Many Thanks Vlad! Look forward to more pictures from you!