This Jupiter Image is photographed by Australian astronomy amateur Matt Watson. He took this picture earlier this month with his DMK 21AF04.AS camera.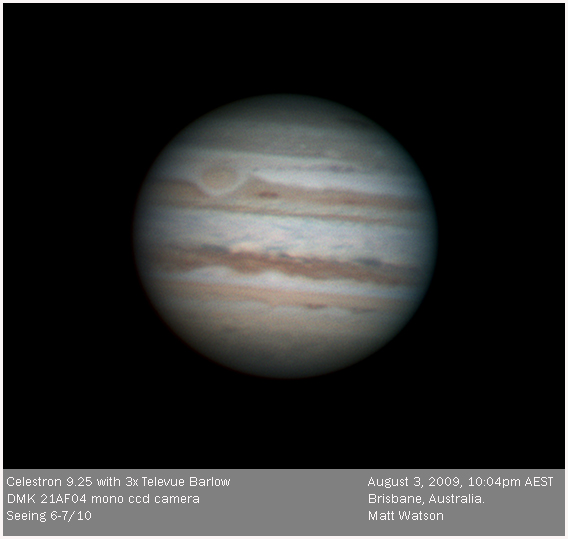 We quote part of his e-mail:
[...] It's been a while since I've had seeing good enough to warrant setting up the full imaging rig!

I managed to find a brief moment last night of fleeting 6-7/10 seeing.

It felt nice to finally see some finer detail on the laptop screen during capture, rather than only the usual larger blocky features of which I have become familiar with our prolonged run of horrible seeing.

There's some interesting stuff happening on Jupiter at the moment. Obviously, the impact scar is still there and is in evidence if you look closely at this image to the upper right of the globe.

But I'm also fascinated by the stream of material interacting with the GRS and Southern Temperate regions.
Nice picture Matt! Thank you for submitting it!